Authentic and unique, this bar / restaurant that is already part of the life and history of the neighborhood is the perfect place to enjoy intense flavors, a legendary "bomb" and the best atmosphere, which leaves no doubt that you have come to the Barceloneta.
There is a detail of La Cova Fumada that says everything about them: on its facade, unlike all the bars and restaurants that one can go looking for, there is no sign.
No colorful and flashy letters to tell us what's going on in there. Nothing to indicate that there, behind those old-looking doors and dark brown painted wood, is the famous Cova Fumada.
And they simply do not need it.
Those who live in the neighborhood know exactly where it is. And those who come from afar, if they know it, it is because someone sent them the information, someone took them or recommended the place to them. And that is more than enough.
Get comfortable where you can
La Cova Fumada is always full of people.
Life-long neighbors from the neighborhood who have breakfast or lunch here. Barcelonians who know that a visit to the Cova is a plan that must be repeated more than once in a lifetime. And tourists from all corners of the world, who find out that this is a gastronomic gem full of history.
Nobody wants to miss it. So if necessary (especially if you arrive after 1:00 p.m.), you line up and wait outside, until a table (or space) is available, which allows us to enter and enjoy some good tapas, accompanied by a cold beer, or a house wine.
The place is small. 
Very small. A bar on the left, where there is always more than one who, instead of waiting for a table, enjoy their drink and food right there. Also on the left, but a little higher, are the wine barrels.
Then the tables, those made of marble and iron legs that are already a little journey back in time, are spread over the few square meters of the living room. That allows a few seats, so that only arriving at 11 in the morning, can one (perhaps) choose where to sit. Later, they are simply grateful that they found a place to occupy.
You can even share the table with others, if necessary. What's more: even if you have a table all to yourself, they are so close to each other that you have the feeling of being part of a great family meal.
And finally, to the right of the premises, the place where magic happens: the kitchen and its fires.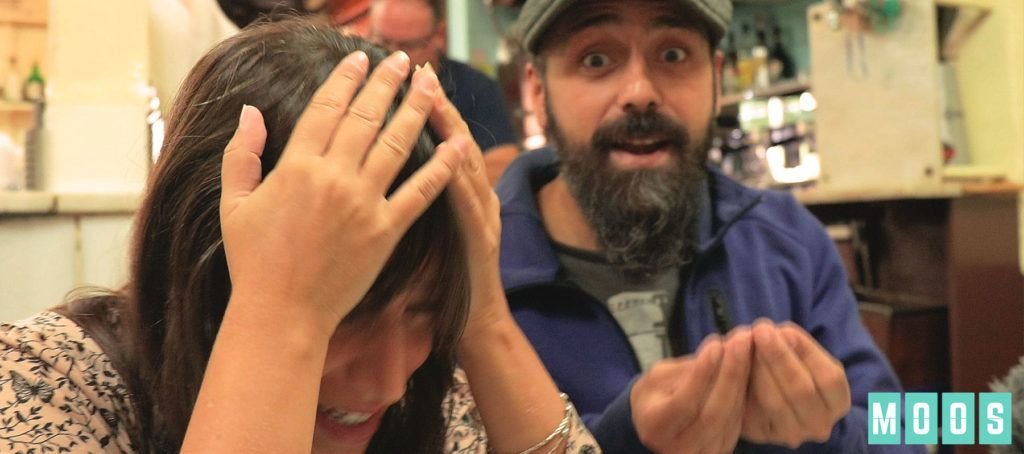 Open to the living room, it is as small as the rest of the place. But it never stops. It is a coming and going of dishes and fills everything with the best possible aromas. It's almost hypnotizing to watch them work at the pace they do, because once La Cova Fumada opens its doors, the orders don't stop coming in. And their dishes don't stop coming out.
The origin of the name
From that kitchen comes the name of this already mythical place in Barceloneta; apparently there was a time when there was not enough ventilation. That is why this old winery, affectionately called "cave", was almost always full of smoke … that is, "smoked".
And from that baptism, more than 75 years have passed.
Three generations of the same family have kept the history and life of La Cova alive. Very little has changed since its inception: the marble bar, the old doors and even the blackboard where you can read the menu proposals are still as present as its people.
These walls are light years away from glamour and "design": here what counts is the true, the authentic, what counts as time passes. The essence has remained unchanged and is appreciated.
Going to La Cova is feeling part of something bigger: the history of a neighborhood, the lives of its people, always enjoying those same flavors, because they are the ones that never fail.
This family business opened its doors in 1944. La Barceloneta, with its identity of sea and fishermen was the perfect setting for this tapas bar that would make fresh fish and seafood the protagonists of its menu. But without a doubt, the big star is the "bomb."
The (famous) Bomba
It was María, the grandmother of the current owners of the Cova, the brilliant creator of this delight that, over time, many tried to replicate in other restaurants. But it must be said: the Cova Fumada bomb is unique, because between the mashed potato, the meat filling and its two sauces (aioli and a very spicy red one) there is a secret ingredient that not even the CIA could unravel.
Legend has it that it was a man of the neighborhood, Enric, who unwittingly gave it the name. When tasting this delicacy he exclaimed: "This is the bomb!" And the rest is history.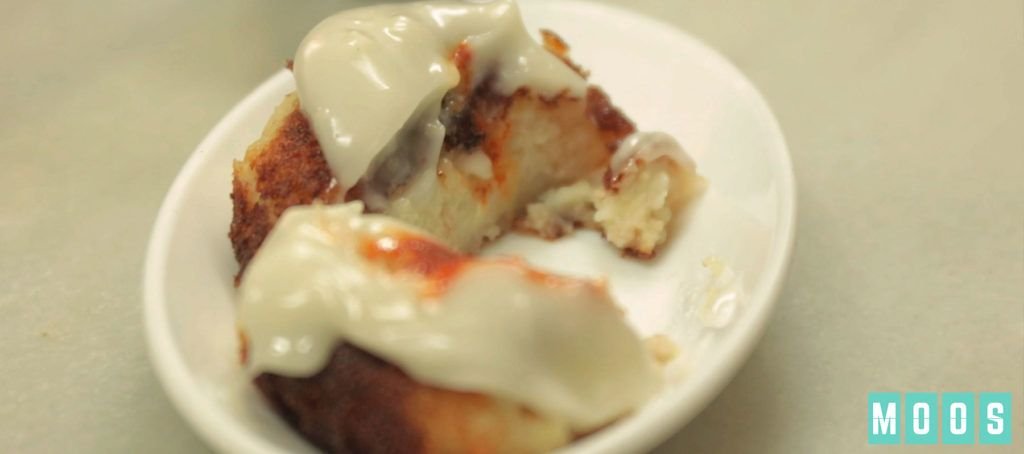 Today, the brothers Josep María and Magí Solé carry on this family tradition: the first, receives customers at the door and is in charge of carrying out the waiting list. Attentive in his work, he never forgets anyone and juggles to find a place for everyone. Magí, for his part, takes his place in the kitchen with their mother, Palmira, and his son Guillem.
The rest of the staff is always the same. One has the feeling that if any of them were missing, the Cova would not be the same. All are fundamental pieces of a gear that works perfectly.
We insist: the rhythm in this place is non-stop. Amid the hustle and bustle of the tables, we don't know how, but they manage to get each plate out, find a space for a new diner, serve you your drink and everything, at a speed that more than a fast food restaurant would envy.
What do we eat?
The question really should be: what do we NOT eat? Because everything is so good that you want to order the entire board. But you have to control yourself. Still, you can always come back.
We already talked about the bomb: so it would be a mortal sin not to ask for it.
We continue with the fish and shellfish: the cod with its tomato sauce is glorious; The marinated octopus has one of the most intense and delicious flavors we have ever tasted and the grilled squid, with garlic and parsley, always tempts us with its golden and crispy exterior and so tender at the same time.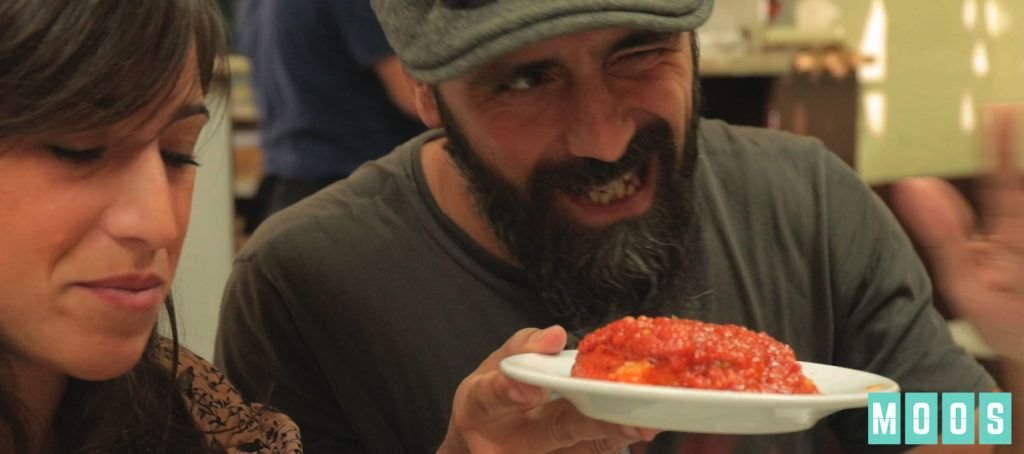 If these do not convince you, there are also the marinara mussels, squid with onion, prawns, razor clams, cod fritters … all fresh and delicious.
Leaving aside the sea products, a salad (the Russian one or the one with tomatoes and onions) or the chickpeas with blood sausage are always worth a shot.
To drink, it is simple: beer or wine (red or white) from the house. The latter, served in a jug and somewhat cold, because of its power, always invites a good and refreshing nap.
The portions are not gigantic but they are at a good price. The idea is that you can try a little of everything. The premise is always this: popular cuisine at a popular price. In any case, the final bill will depend on your ability to control so as not to ask for everything there is.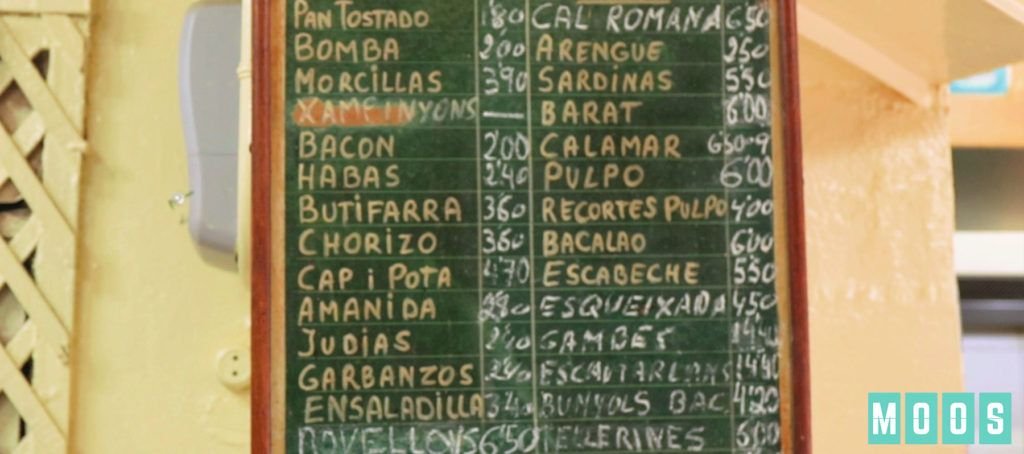 In our life in Barcelona, Cova Fumada is that place we always want to return to. And we always do. Especially with friends.
It has that wonderful power to make us feel good, every time. In fact, with some it has become a ritual and a must-see every year they come to Barcelona. You can't go home without having lunch at Cova Fumada. And if we can, we repeat.
Everything is joy and that incredible feeling that you are living the good things in life.
Tip: although we show you the schedules below, here is an important information. If you want to make sure you enter the Cova, the ideal time is around 12 noon. After 1:00 p.m., there is no other option than the waiting list. And make sure it's written down: when the doors are closed at 3pm, everyone who is not on the list cannot go in.
Very close to La Cova Fumada are the beaches of Barceloneta, Find out about the history and curious facts of these beaches in this article.
Don't miss this place: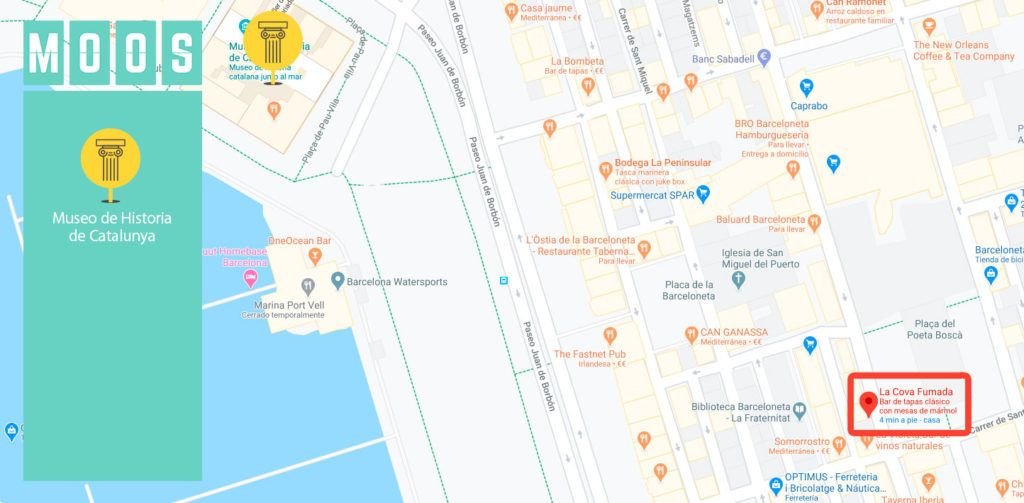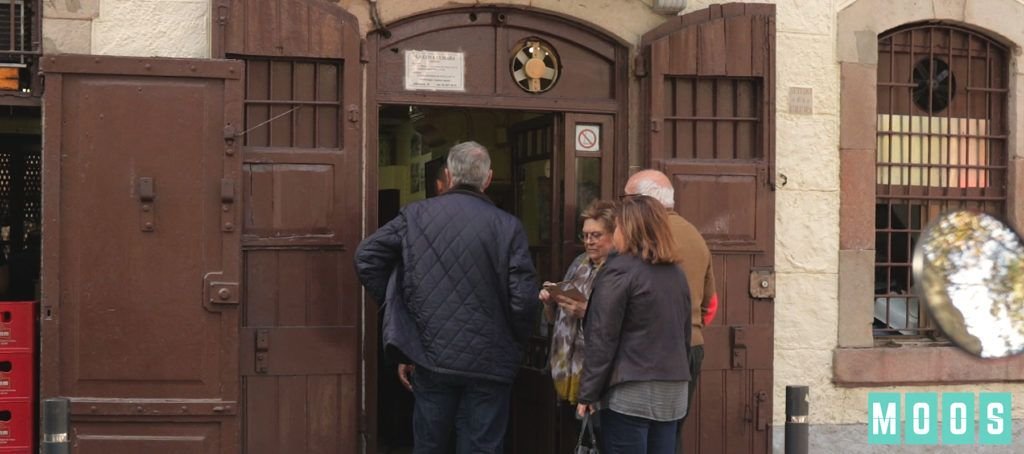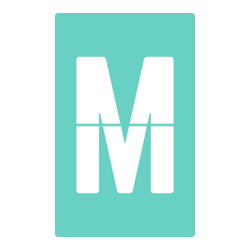 We are sorry that this post was not useful for you!
Let us improve this post!
Tell us how we can improve this post?