Just over 200 meters away from the icon of Barcelona, the Sagrada Familia, is Raro (Carrer de Roselló 407): an antibistro where nicely poured Czech beer, delicious food at a very good price and the extraordinary good vibes of its owners, make this place an excellent stop before or after the mandatory visit to Gaudí's work.
If you are one of those who want to know a little more, be sure to click on the Sagrada Familia and the Hospital de Sant Pau, for more info.
This finding dates back to the time when we lived near the Sagrada Familia.
It was warm and we were walking back from our jobs, in a very good mood favored by the nice weather and the good vibes of the city; and, adapted as we are to certain Spanish customs, we decided to stop at a bar for a couple of beers before locking ourselves up at home.
And there we saw it. Small, well decorated and with its pretty curious name, especially if we consider that food is served there: "RARO" (means "weird" or "rare" in spanish).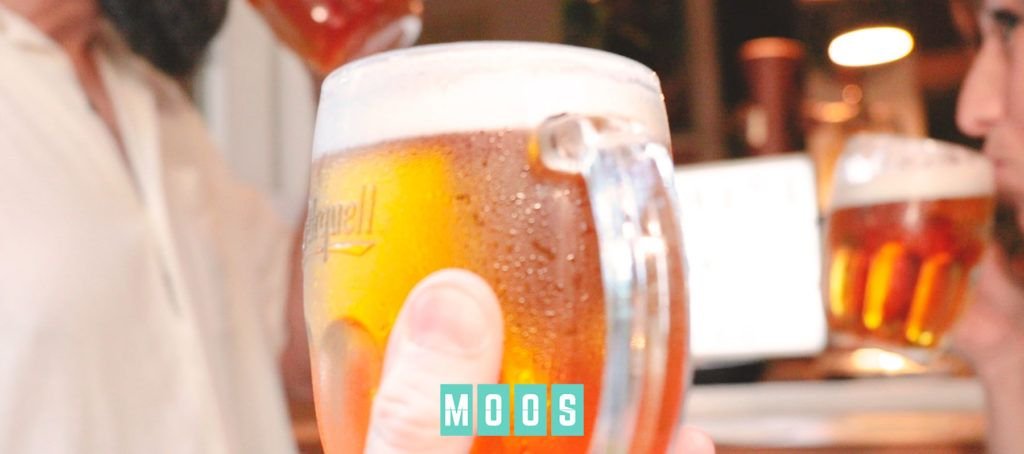 We were immediately seduced by the small bar that overlooked the street, we sat down on the two high stools that seemed to be waiting for us, and ordered what we were looking for: a couple of very cold beers.
What a good surprise
Just arriving at the door, we made an important discovery: the beer was no regular one, here, the beer was Urquell.
The world's first pilsner. Czech; which is already a declaration of intent (and in this case, with this beer the intent is golden, fresh, refreshing, delicious, excellent).
The experience of drinking an Urquell becomes more intense (if possible) if it is served in that very cold glass, and by a Czech. In this case his name is Radim, one of the owners, who immediately treated us with great sympathy.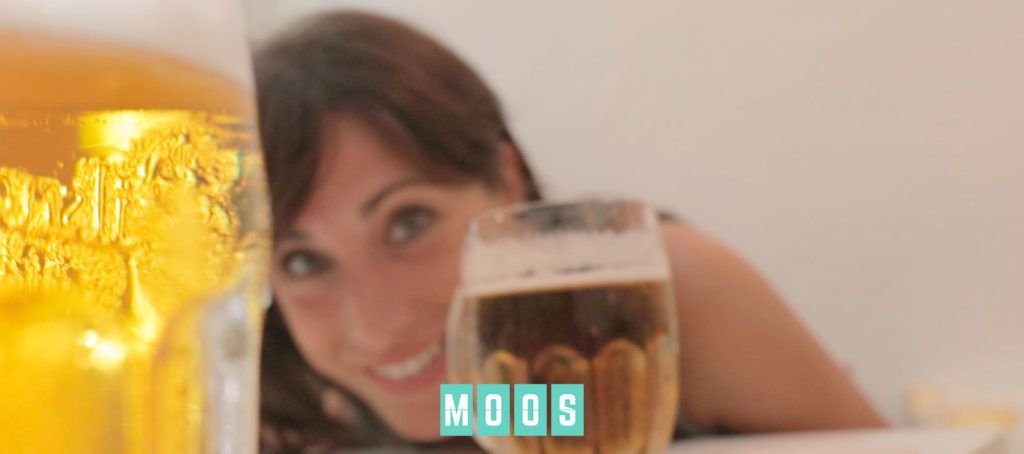 As we are chatty people (quite a lot), we soon found ourselves telling each other adventures and misadventures, and so we learned that Radim had lived in Barcelona for years, that they had opened with Rocío, his partner (a charming Argentine girl), this "anti-bistro" they called Raro, just a few months ago.
After having both worked in hospitality for many years, they felt that it was time to start their own project, and we, along with all their clients, thank them, because everything they serve is great.
Raro???
The name "Raro" comes from the combination of their names; "Ra" of Radim, "Ro" of Rocío. But we believe that it is also a play on words: it is also "Raro" (in this case, "rare") to find such a good combination of quality, service and good price.
This business was their opportunity to bring people closer to what they knew how to do so well: cook and serve their customers, in their own space, with their own ideas and flavors. Flavors reminiscent of Argentina, the Czech Republic, and also Spanish. All combined to give us tasty, generous dishes at a more than affordable price.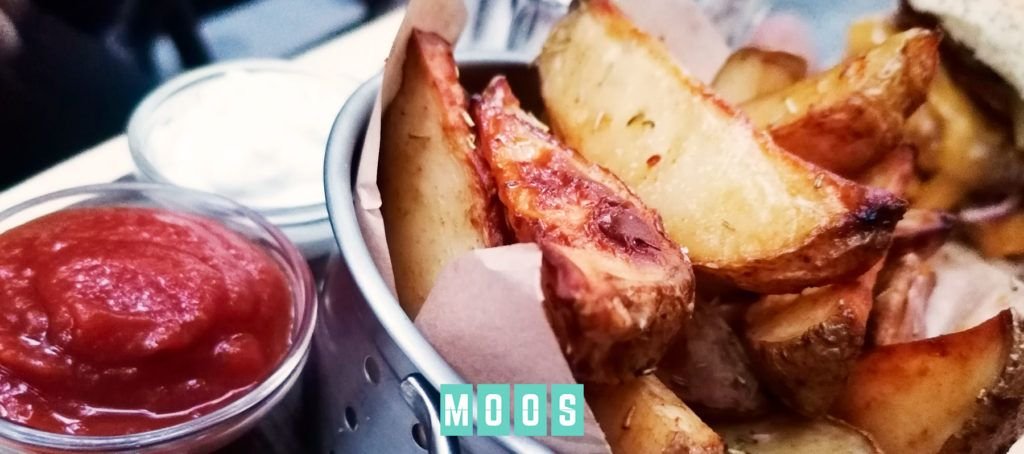 And so it conquered us: with warmth and good beer. In time, we returned to try their meals. And each time they surprised us with fresh products, cooked with dedication and affection, beautifully presented. And they have already become part of our weekly routine. And why not say it, we also became friends.
Raro has a lot to offer: starting with the drinks. Really, it is a pleasure to be able to have a cold poured Urquell in the middle of Barcelona. Care for the quality of the product is key to guarantee a good beer.
But if this is not your thing, there is much more: very good coffee, rich varieties of teas, wines, gin and tonic, a "gazpacho" awarded nationally (which they serve in the summer) and if you take a walk in the middle of winter, a spicy hot wine that takes the cold away and comforts deliciously.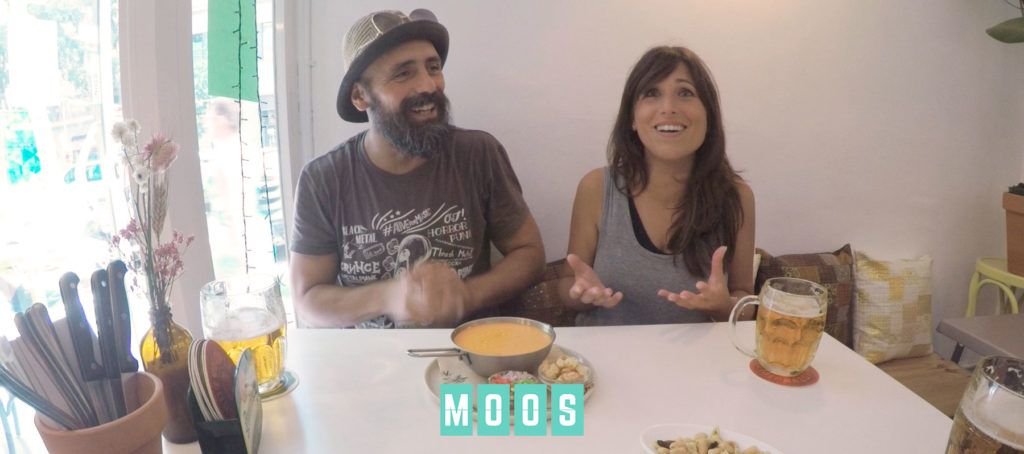 Raro's menu is not too extensive, nor is it always the same. Its owners seek to discover new flavors and ideas, to bring to their customers.
There is a very good selection of starters, to share or snack. The homemade sweet potato chips with their dressing, or the carrot hummus, are fantastic.
Then come the main dishes: varieties of sandwiches, and its big star: the 200 grams burger, a fresh and fluffy homemade bread, brie cheese, bacon, onion, dried tomatoes, arugula and lamb's lettuce, accompanied by fried potatoes. In few places we have been able to savor a burger so rich and with such power. And above all, at the price offered by Raro. Amazing.
For those nostalgic Argentines, there is also a variety of "empanadas" and a generous "milanesa" on their menu.
Desserts and farewell
Be careful, do not get full before desserts arrive!
Because the pastries that Rocío makes are amazing and you deserve to try them. It can vary every day: the brownie, a cheescake, cookies, carrotcake or the red velvet … whatever you find available that day, make sure to go for it.
I must confess that sweets are not my forte, I tend to get a little bit sick with them. But Rocío and her sweets have earned a place in my little heart.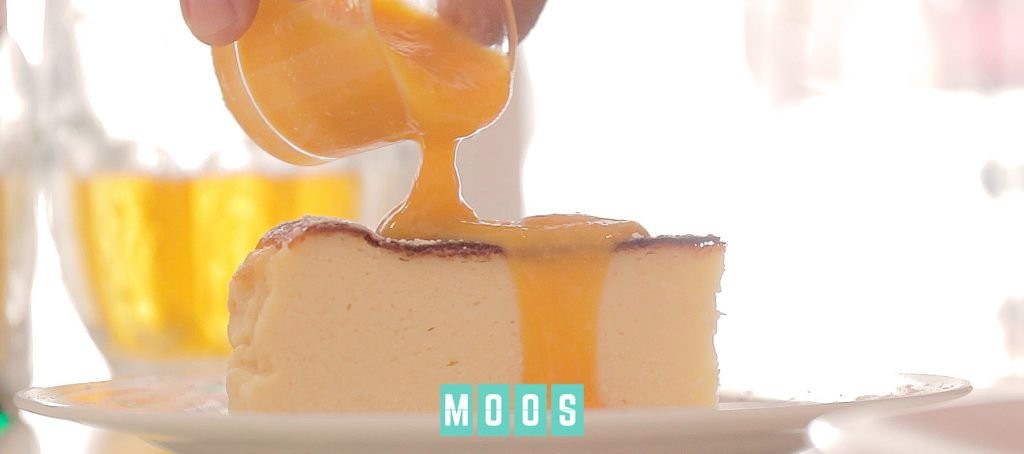 The taste of homemade food, especially if it's made with passion, never disappoints.
And when you think that's all, that the experience was great and you are ready to take a nap, the best closing comes, shared with its owners. Because that is what makes Raro a very special place: feeling at home, with friends.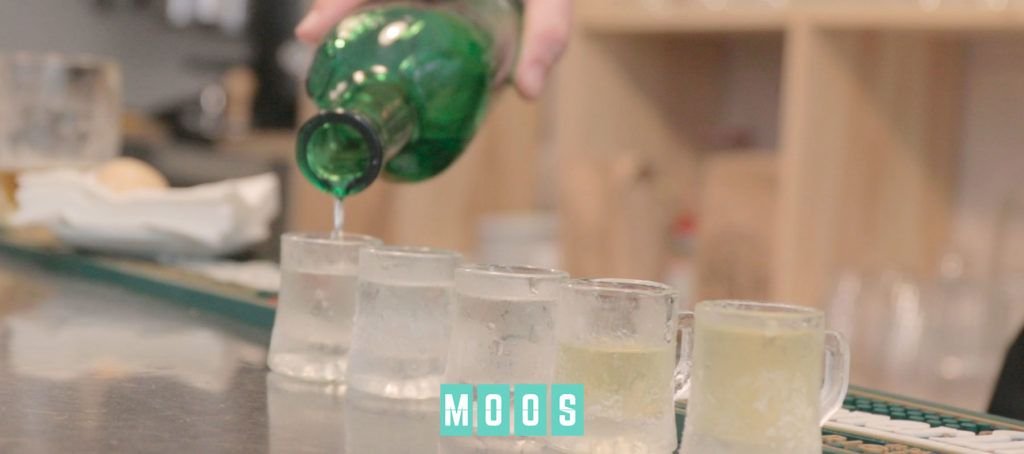 Rocío and Radim, generous and careful with their people, invite you to that last shot of a cherry distillate, very Czech and very cold, which makes you fully understand the concept of hospitality, and which invites you to repeat the visit always.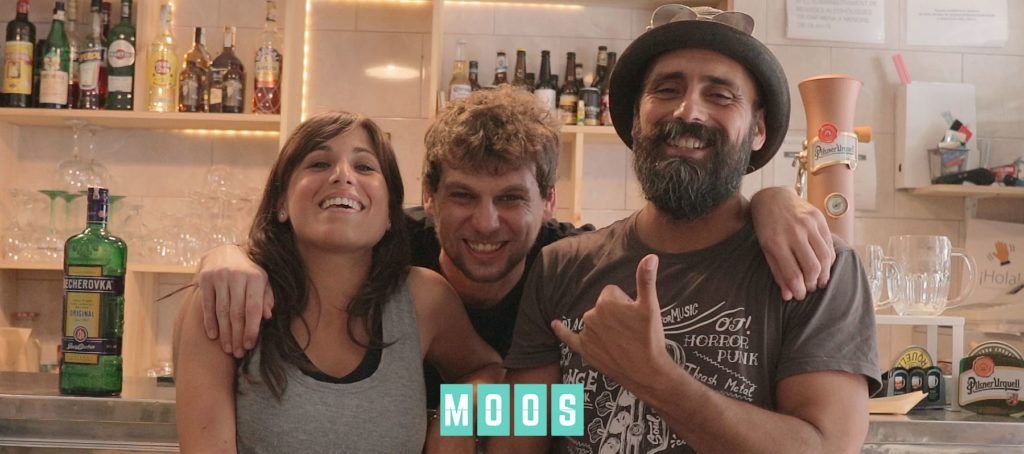 If you want to enjoy this must-see place, just around the corner from Sagrada Familia, here's their info: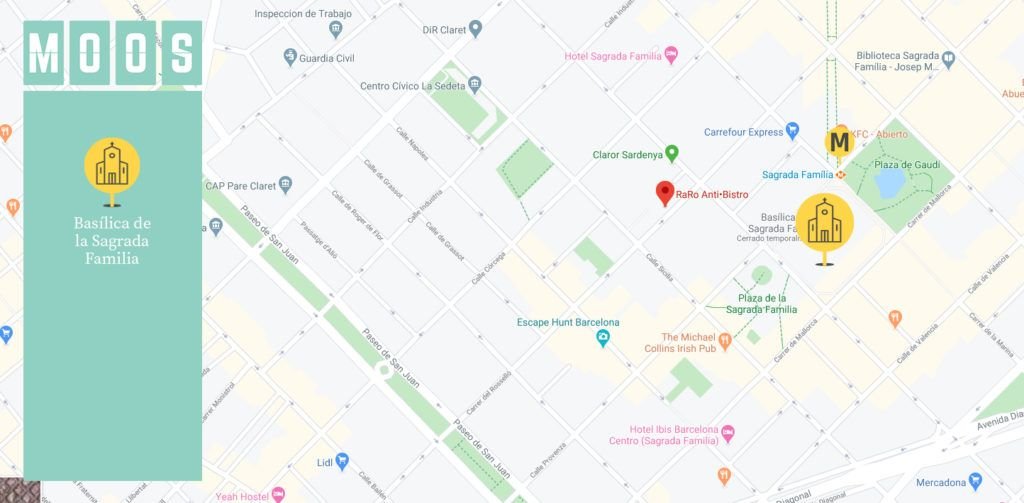 RARO ANTI-BISTRÓ
Carrer de Roselló 407 bis, Sagrada Familia, Eixample
Telephone 930 27 58 05
Opening hours: Wednesday to Monday from 12pm to 11pm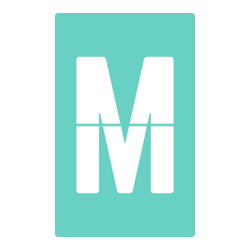 We are sorry that this post was not useful for you!
Let us improve this post!
Tell us how we can improve this post?