One of the best sandwich places of Barcelona, with affordable prices and an ideal location for everyone in Barcelona, both tourists and locals. A "bar on a budget" not to be missed, whenever in a rush, with few money in the wallet and very hungry.
We could say, without any fear of being wrong, that it's already a classic of Barcelona.
Its reputation is so big that now goes beyond any frontier, and when you reach its door you'll find out that its clients come from all over the world. Everyone who's visiting Barcelona with a tight budget, but still craving for delicious things and very hungry, is usually waiting on the line to buy their sandwich in Bo de B.
The Place
It's a little place, around the corner from the post office, located in one of the ends of the Barrio Gótico. They started this business 11 years ago, and the reputation they have gained has to do with the most important thing we are looking for when it's time to eat: fresh products, tasty, with generous portions and affordable prices.
This is why this place gained a spot in our list of recommendations, and in this section we call "bars on a budget", in which we like to share some info about places to eat and drink, with good quality, and without breaking the bank.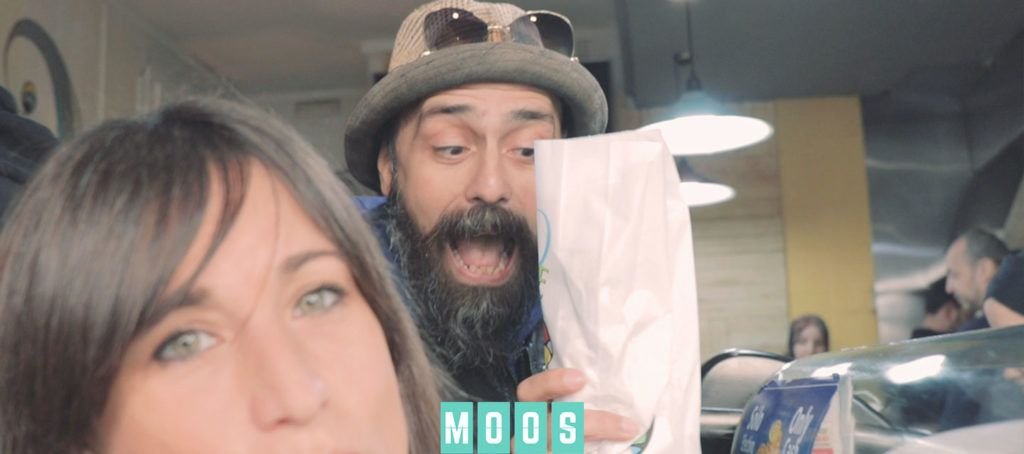 Truth is, to be clear: this is not exactly a bar per se.
As a matter of fact they don't sell alcohol, and most people buy their food to take away.
We're not going to lie, we want you to trust us, since Bo de B, even though their business model may not seem adequate, it's perfect for this section, as far as quality and prices are concerned.
If you want to eat well and on a budget, this is the place to go.
You can always buy beers in any of the supermarkets that are nearby, that is never an issue in Barcelona.
The Name
Let's now talk about the next thing coming, Bo de B: its (curious) name is in Catalan. "Bo" is good (bueno), and the B, of our dear Barcelona.
So its name is no lie: this is the Good of Barcelona.
Their Products
What do they offer? Especially "bocadillos", which means sandwiches.
You will find all the options in the window outside, so you can already decide which one you are going to enjoy, while you are waiting in line: beef sandwich, chicken, salmon, vegetables only and burgers.
All of those cost around 4 euros. For 50 cents more, you can add the Feta cheese, something we strongly recommend.
Now, if you have more time, can't eat bread or want to sit down while eating and relax Bo de B has some tables (not many) inside the place.
You can eat your sandwich there, or enjoy any of the other options that they offer in the menu: their meals on plate.
They consist of a variety of vegetables, salads, with the option to add ingredients like chicken or beef for example, which are cooked on the spot.
These plates are big and generous, and even though they cost a couple of euros more than sandwiches, they are perfect if you want something natural and fresh, that will fill you up for many hours.
Let's focus on something: the freshness of the products, especially here in Bo de B where they are cooked on the spot. When your turn finally arrives, they ask you for the option you chose, and the meat (already marinated) is cooked right there. So this is not a fast food place at all, and the lines during high season can get pretty long.
But it's always worth the wait.
How does Bo de B work?
We tell you this because after years serving their customers, they developed a system that makes the place more efficient.
We are going to share this info, in case you are new to places like this. When you reach the place you will probably meet with the people in line. In fact, in our video we said that, at 12:05pm, 5 minutes after opening, there were several people before us.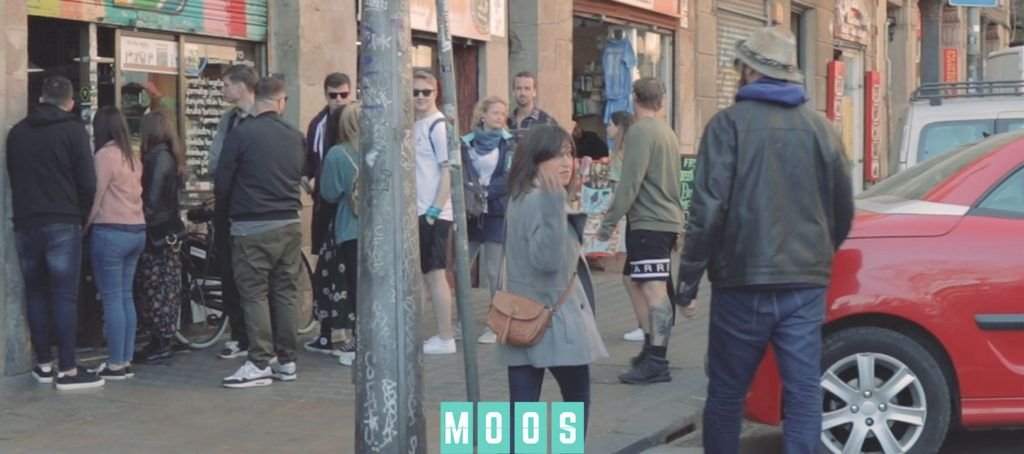 This detail is essential: if you are going to buy your food to take away, like we did, the line to follow is the one that extends towards the right of the door (looking at the door). On the other hand, if you want to eat inside Bo de B, the line for that is on the left side. This way, they are able to serve us, their clients, more efficiently.
Here's another detail: since there is not much space inside, the line is formed outside and only 1 or 2 people at a time are let in, as soon as they are done serving other customers.
Lots of rules, right? Don't worry, this is not the "Soup Nazi" from Seinfeld. These people are lovely, and when you're there, they will receive you with a big smile and a good vibe.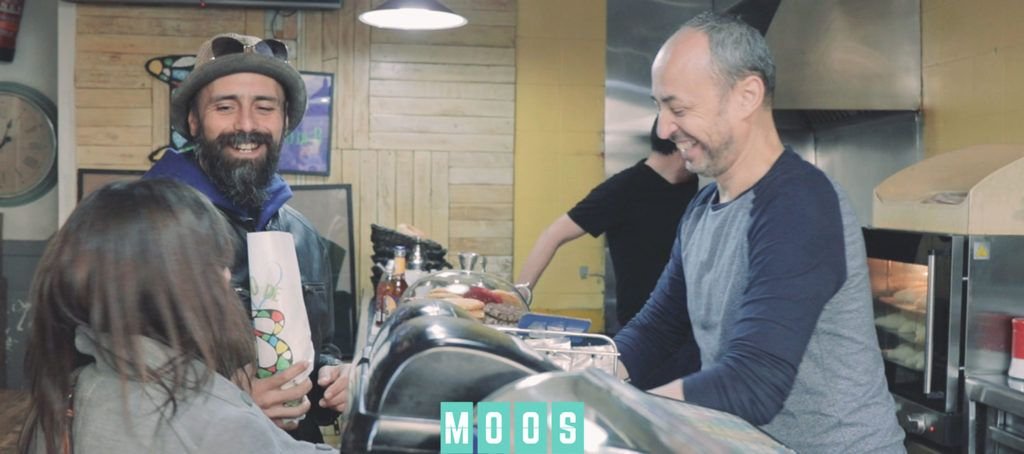 And now, with the sandwich in your hand, and your stomach begging for mercy after stimulating it with the aromas and colors of Bo de B, you look for a place to finally satiate your hunger.
The brave ones, or the ones with a very wide mouth, can eat and walk at the same time something impossible for most customers.
This is not the case, due to my tiny hands. If you are like me, and you don't want all that you ate to end up on your clothes, let us suggest the perfect spot to eat your sandwich without fear: the post office's stairs, right in front of Bo de B.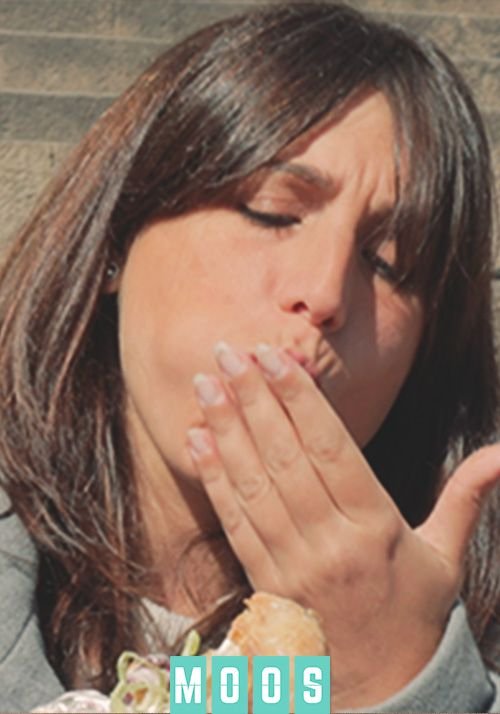 Same place we, and many more, did choose, in the video we already shared. The sun accompanies you, some pigeons as well, and this turns into a nice place to relax for some minutes, while enjoying the texture and all the great flavors that a nice sandwich like this has.
The warm bread, spongy inside and crunchy outside; the variety of vegetables, the spicy and marinated meat, the feta cheese, melting, and the sauces that keep it all together… they tend to drip a little, watch out for that.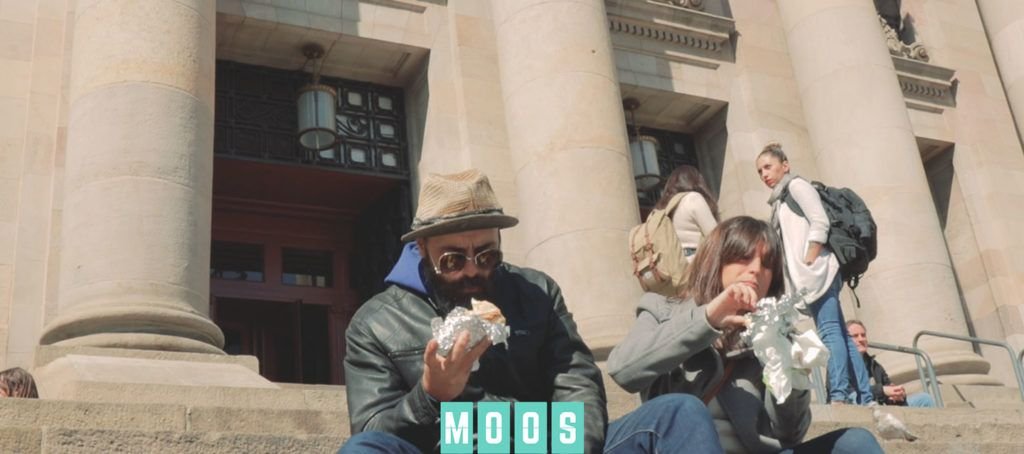 So in the end, sandwiches in Bo de B are best eaten while sitting down, with your legs wide open, to keep your clothes clean, knowing that your mouth and hands are going to get dirty.
What a joy it gives, how delicious, and how good it is to have it for this cheap!
While you enjoy what you had in Bo de B you can check out some interesting spots nearby, like the Post Office or the Cap de Barcelona esculpture.
Here are the directions, for when you are in the Barrio Gótico: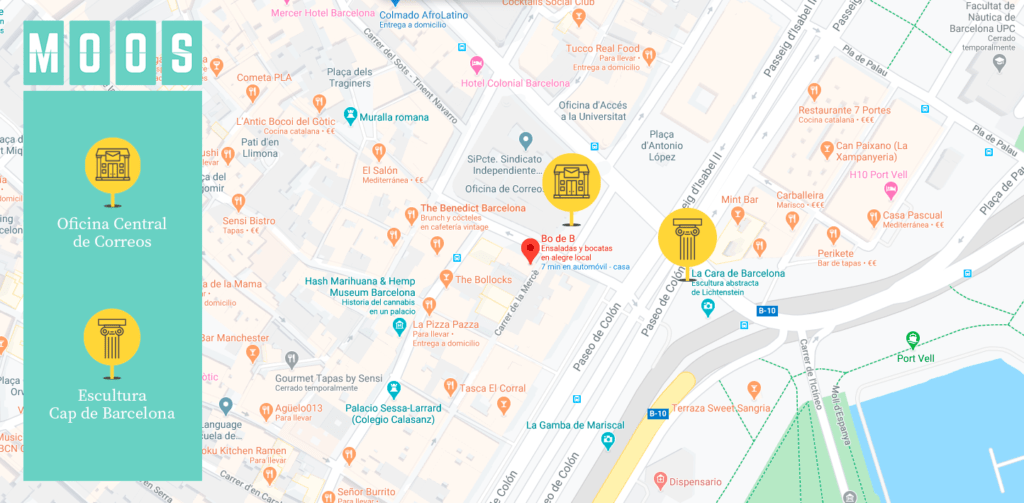 BO DE B
Carrer de la Fustería 12, Barrio Gótico, Barcelona.
Phone Number: 936 67 49 45
Opening hours: everyday from 12 pm to 11pm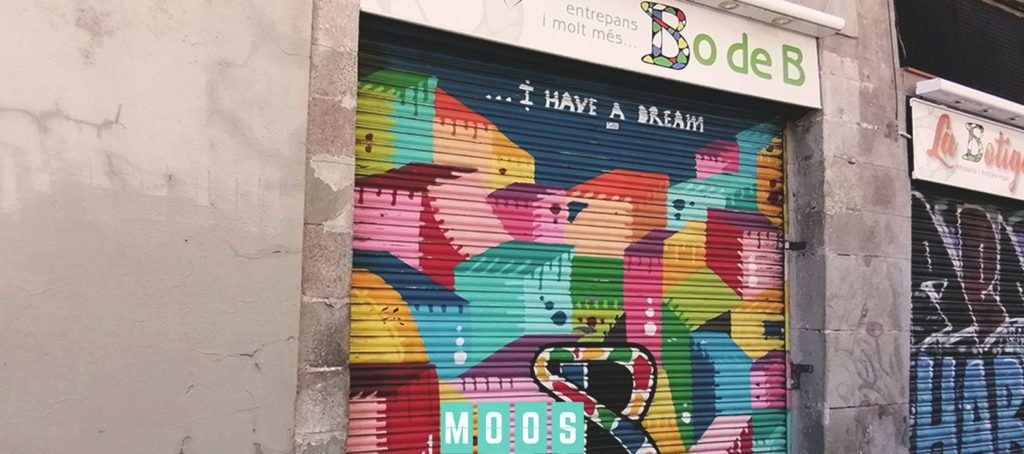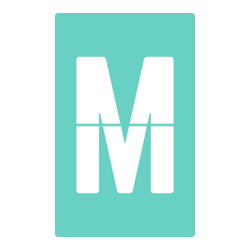 We are sorry that this post was not useful for you!
Let us improve this post!
Tell us how we can improve this post?